Memorial Day
May 27-29, 2023
Celebrate the official start of summer with fun for the whole family including archery lessons, field games for our youngest members, a festive concert, yoga and forest bathing and our signature INNESS bonfire.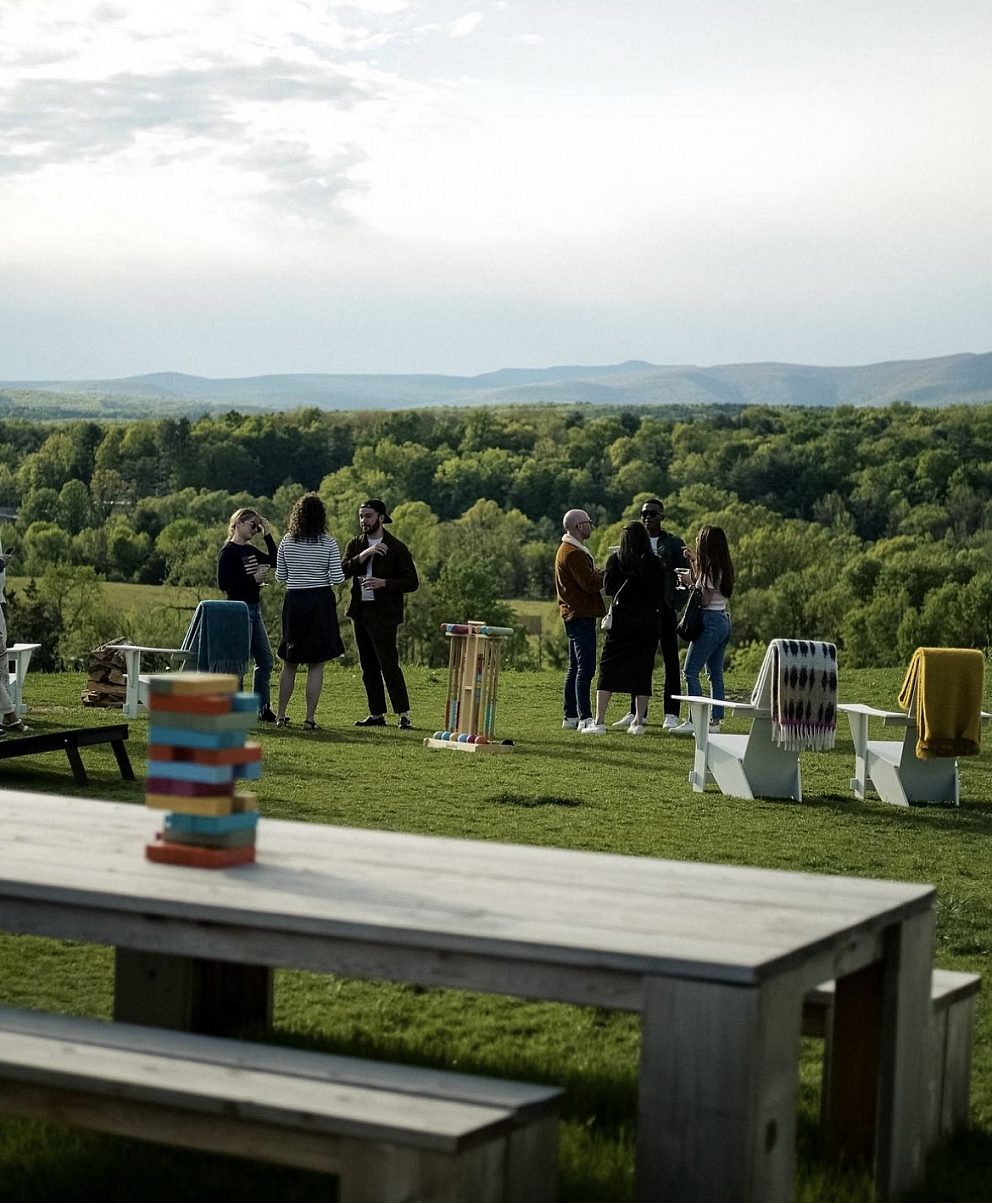 Event Details
Join us Memorial Day Weekend for an action packed weekend. We expect the entire property to be buzzing and encourage everyone to RSVP to events, book dining reservations and hotel stays well in advance!
The days are getting longer, the air is getting warmer and everything is in full bloom. Join us at the Grill for a holiday BBQ, challenge your family and friends to a lawn game, or situate yourself in an Adirondack chair with a cocktail in hand and take in the sweeping views of the mountains. Exhale. Summer is here.
Features & Highlights
Saturday, May 27
Archery Lessons offered from 9am - 1pm.
Field Games and Crafts for our youngest members will be hosted in the meadow from 3:30pm - 5:00pm. Think sack races, tug of war and more!
We'll end the day with a festive concert on the Event Barn lawn featuring The Tom Prettys - an all-female tribute band. Grill items and beverages will be available for purchase at the concert.
Sunday, May 28
Start your Sunday off with a Yoga Class in the gym followed by Forest Bathing. Or, book a private tennis lesson with Gustavo, play a round of golf or plunk down by the pool and soak up the sunshine! Our BIG BONFIRE in the meadow will be lit at sunset and the Grill Bar will be serving drinks all night. Enjoy the fire from the hilltop, or venture down for a closer look!
Monday will serve as the rain date for archery, plus we'll be hosting a Pilates Mat Class in the gym. Space is limited.
Many of these activities are smaller in scale and require members to RSVP in advance. We cannot always accommodate guests, so please be sure to read the fine print before registering for specific events. Any individual who does not have their own membership is considered a guest.
If you have any questions, please contact our Community Director at membership@inness.co.