French Cooking with Tess Kelly
April 1, 2023 | 11am-1pm
Join Chef Tess Kelly in the Farmhouse kitchen and learn how to whip up some beautiful French classics like Bacon, Spinach and Gruyère Quiche and Lemon Madeline Cookies.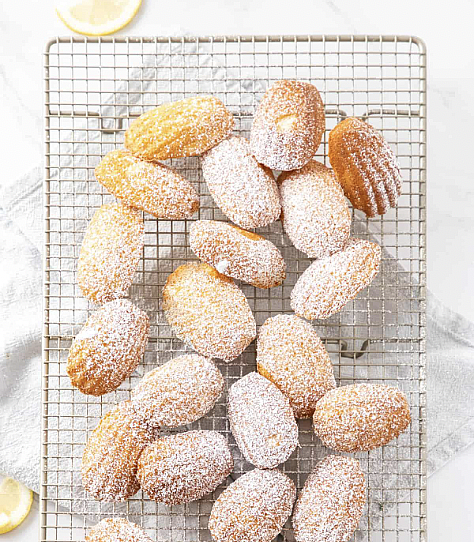 Event Details
This will be Chef Kelly's last class until June as she's headed to France to teach cooking workshops.
This month's menu includes:
Spring Salad - with fresh radish, asparagus and a punchy vinaigrette
Bacon, Spinach and Gruyère Quiche - featuring pâte brisée crust
Rosemary Roasted Potatoes
Lemon Madeline Cookies
Once we've finished preparing the dishes, we'll all sit down to enjoy a communal lunch with wine!
More About Tess: Tess Kelly is a chef and founder of Séraphine. She moved to France in 1986 where she developed her love of French cuisine. She apprenticed under the chef of the pâtisserie she lived above in Paris. Madame Bernard took her under her wing and generously shared the art and love of baking French pastries and French cuisine. After working for many years in the restaurant business in New York City, she opened Séraphine Bakery in 2014. Since then Tess has developed fun, hands-on workshops for children and adults. Her desire to feed people and share the art of preparing food is the basis of all of her cooking and baking classes. She teaches a balanced, seasonal approach to eating. Her love of France and French cuisine runs deep, ever since her teenage years in Paris where it all began. She currently teaches both private and public workshops in New York, and in France.
Features & Highlights
Open to members and hotel guests
RSVP is required. Members are also welcome to bring (1) guest to accompany them at the higher ticket price
Cancellations must be made 48 hours in advance in order to qualify for a refund
Please note that all guests must park their cars in the main lot at the top of the hill, near the restaurant and venture down the hill by foot or request a ride from the front desk staff