Summer Camp (Ages 8-12)
July 17 - August 24, 2023 | 9am-3pm
Summer Camp at INNESS will nurture your child's sense of wonder and curiosity with enriching experiences that help them connect to nature and their peers.
Reserve Now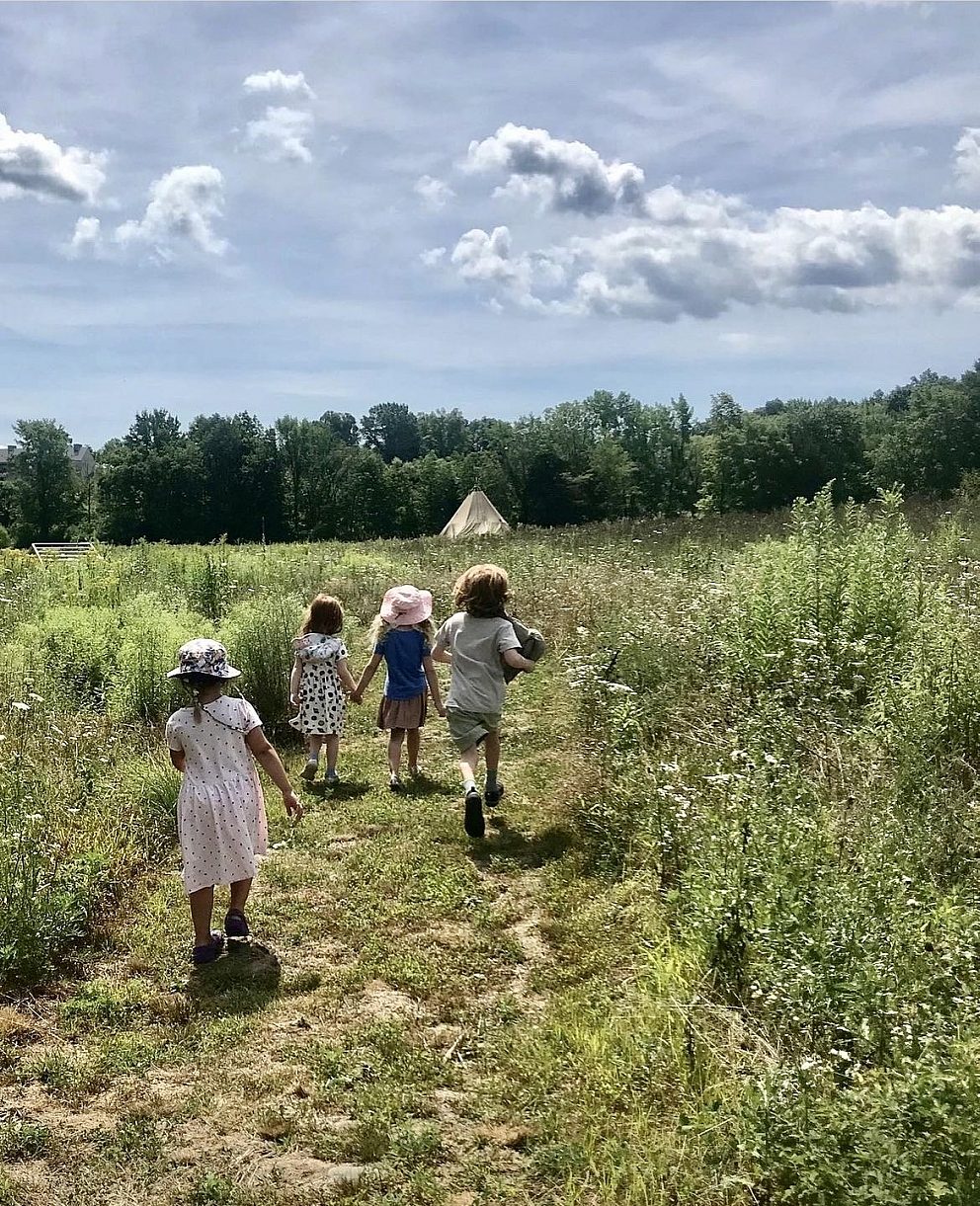 Event Details
Camp Dates: July 17-20, July 24-27, August 14-17, August 21-24

WILDFLOWERS (ages 8-12)
The Wildflowers will focus on nature skills, creating balance between nature exploration, ecological learning, and hands-on skills. Nature Skills camp is for older children, and while on-site, campers will use the unstructured time to explore our property on foot, discovering what is interesting to them, and engaging in activities like focusing on a specific skill or craft, building outdoor forts, or starting up a capture the flag game. This helps keep our older campers excited about the games and exploration of each day, but also allows them to hone a skill like whittling, carving, weaving or knot tying which requires more fine motor coordination, responsibility, and patience. This is a good option for campers who have an interest in working with their hands.
Additionally, a very special part of our Wildflower program is mentor pairing with a younger camper from the Grasshoppers. They will spend a little time each day reading a story and working on a fun craft together. Mentoring will allow your child to give something of themselves in a way that's both selfless and fulfilling. They'll get the opportunity to work on interpersonal skills, building a solid and caring relationship with the young camper they're mentoring. Your child will gain experience on how to be patient, respect boundaries and communicate kindly with others who may be reluctant to trust them. These skills will carry over into their personal lives!
Features & Highlights
Currently sold out, please add your name to the camp waitlist and we will notify you if your dates preferred dates open up.