Summer Camp (Ages 5-7)
July 17 - August 24, 2023 | 9am-3pm
Summer Camp at INNESS will nurture your child's sense of wonder and curiosity with enriching experiences that help them connect to nature and their peers.
Reserve Now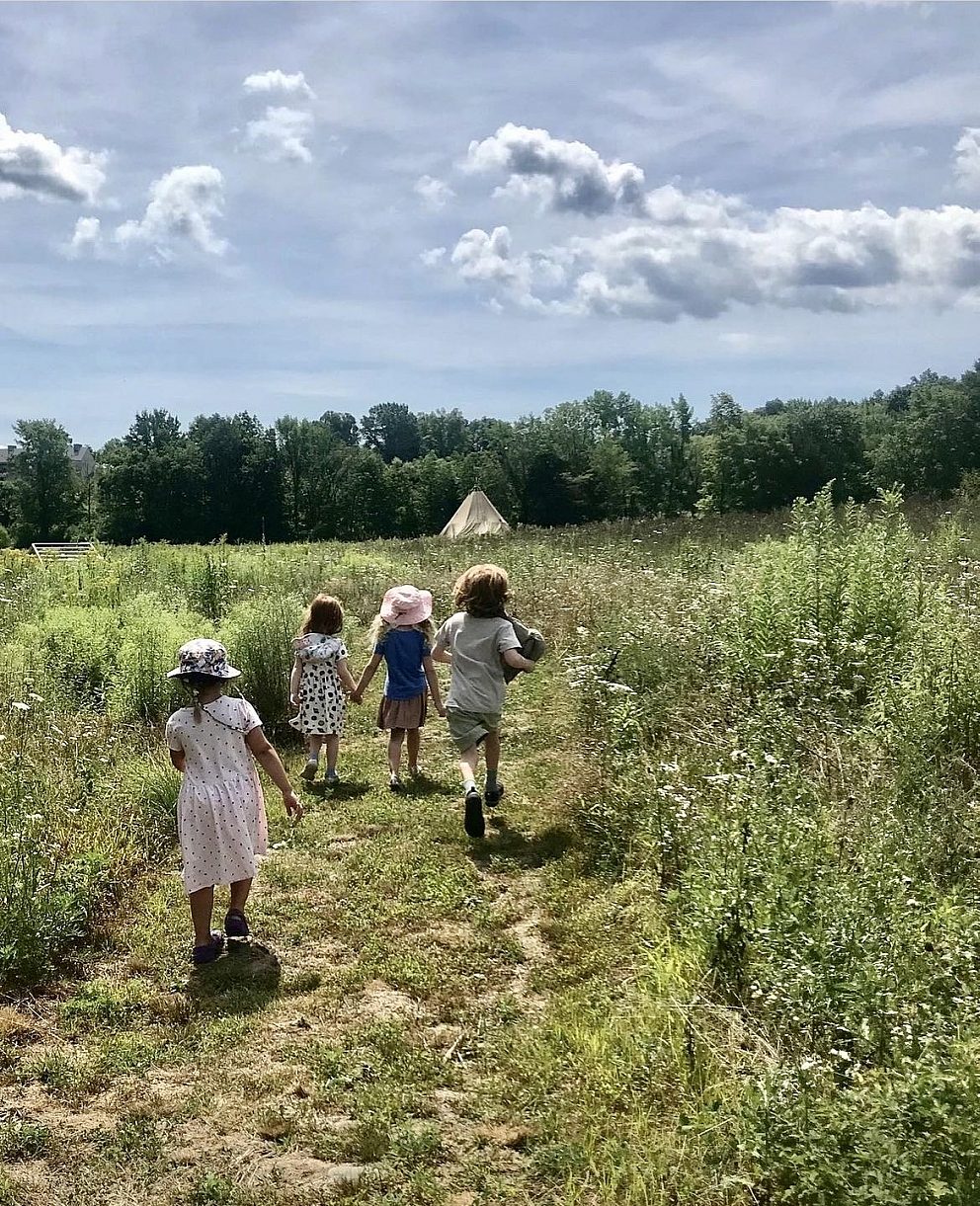 Event Details
Camp Dates: 7/17-7/20, 7/24-7/27, 8/14-8/17, 8/21-8/24
GRASSHOPPER GROUP (ages 5-7)
We'll sneak through the trees, pretend in a magical forest, seek out and examine insects, plants, birds and animals. Your explorer will uncover wonders of the natural world through play, games, sensory activities, crafts and silliness! The Grasshopper age group is led by staff with specific experience working with younger children.
As one of the Grasshoppers, your child can expect a variety of running through the meadows, climbing adventures, open-ended art, water play, nature games, fantastical stories, and lots of unstructured play with the group! Each week is built around a simpler version of the other group themes, but the activities are just as engaging, at an appropriate skill level.
Additionally, a very special part of our Grasshopper's program is mentor pairing with an older camper from the Wildflowers. They will spend a little time each day reading a story and working on a fun craft together. Grasshoppers will look to their mentor as a positive role model, and one more person who can support and encourage them. This relationship can even help raise your child's own confidence and self-esteem.
Features & Highlights
Currently sold out, please add your name to the camp waitlist and we will notify you if your dates preferred dates open up.